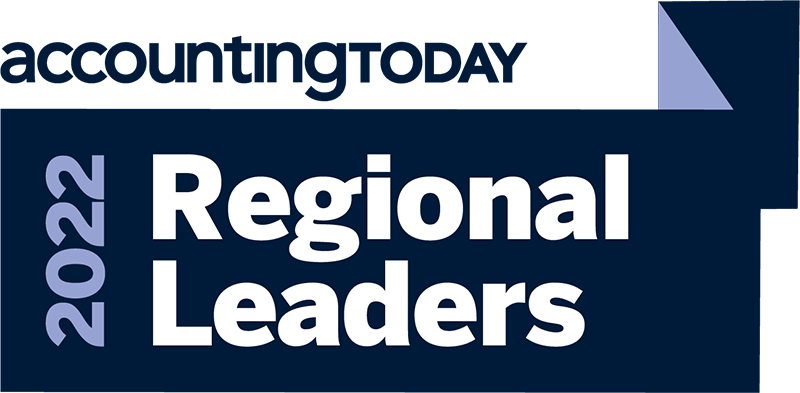 Bartlett, Pringle & Wolf, LLP (BPW) is excited to share that the firm was recently named one of the "Top Regional Leaders" by Accounting Today for the seventh year in a row!
Each year, Accounting Today releases rankings of top performing accounting firms across the United States and categorizes them within 10 regions. BPW is ranked among firms in the West, which includes California, Nevada, Oregon, and Washington.
Accounting Today conducts the survey process to identify high-performing firms in the field of accounting in order to assist prospective clients, accounting professionals, and recent graduates in selecting professional service firms based on top leaders in the accounting industry. The annual report also provides a detailed overview of new and emerging niche service areas, tools for growth, and valuable benchmarking data.
About BPW
BPW has been a staple in the Santa Barbara community for nearly 75 years. With 7 partners and 81 employees, it is the largest accounting firm on the Central Coast, advising individuals and businesses around the globe. The firm brings expertise in tax planning & compliance, audit & accounting, estate planning, client accounting services, and accounting software implementation. At BPW, practitioners bring both a wealth of technical knowledge as well as industry-focused specialties in technology, real estate, professional services, nonprofits, hospitality, and healthcare, among others.
While deep rooted in Santa Barbara, BPW's affiliation with the RSM US Alliance also gives the firm access to a full range of national and international capabilities. This alliance allows BPW to stay at the forefront of industry trends and developments affecting accounting and consulting firms around the world.
For more details, view the "Top 100 Firms and Regional Leaders" annual report.