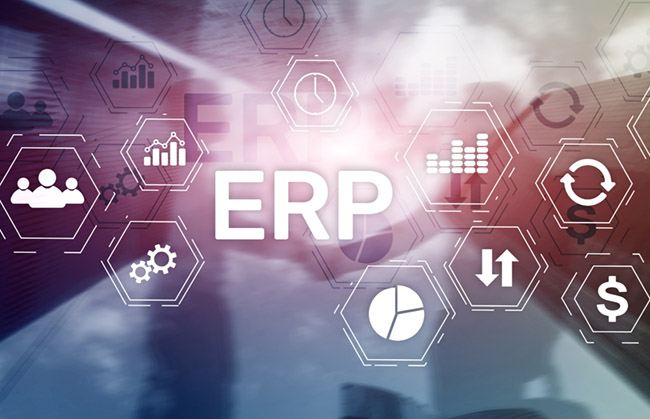 Last month we announced our newest partnership with Acumatica to offer cloud-based ERP software services. But then we got to thinking—how do clients know which software solution is best for their business? So, we laid it all out, weighing the pros and cons of both cloud-based and on-premise software for you to decide.
Before we dive into the advantages and disadvantages of both types of software, it's important to know the basics before making a decision.
The Background
Enterprise resource planning (ERP) software integrates the various core business processes in one location. This software comes in two forms—cloud-based or on-premise.
On-premise ERP software takes on the traditional approach to hosting software. The software is installed locally on-premise at the company's office. Fees are paid upfront, which includes software, implementation and a license fee per individual user. After the software is up and running, the business also pays an annual fee for any support or upgrades needed for the software.
Cloud-based software was once a new-age approach, but it has become a household name over the years. Cloud technology is hosted on the vendor's servers and can be accessed online from anywhere. The payment is structured as a recurring subscription fee and includes support and maintenance.
Let's dive into the pros and cons of cloud-based technology based on cost structure, accessibility and security features.
Cost Structure
PRO: Cloud-based technology can be less expensive upfront and provide a predictable cost structure over time.
CON: It may result in more expenses over the course of the software's lifetime depending on how you scale your business's resource upgrades.
On-premise ERP software may have larger upfront costs, but the investment starts to balance out over a period of 5–10 years.
Accessibility
PRO: Cloud-based software provides mobile accessibility and can be accessed outside of the office when needed.
CON: Accessibility can raise certain security concerns if accessibility is widespread. In addition, a cloud environment provides limited access to the entire database to pull and create meaningful reports.
On-premise ERP software can be formatted for accessibility, but it typically needs a third-party vendor to link the on-premise software with the mobile device. Also, if it is important to have full access to the database and the database engine, on-premise software is usually best.
Security
PRO: For a small or medium-sized business with minimal in-house IT support, the security is handled directly by the cloud vendor.
CON: Some businesses may find more peace of mind handling security in-house.
On-premise ERP software and data is managed and protected locally by the business.
Learn More
If you'd like to continue uncovering the pros and cons of cloud-based versus on-premise software to find the best fit for your business, feel free to contact me at skorosy@bpw.com or (805) 963-7811.