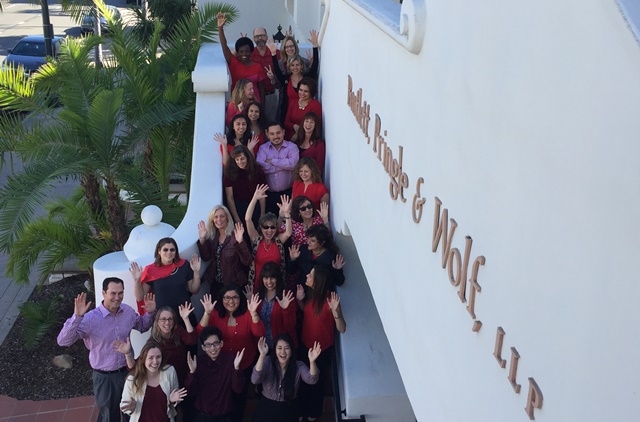 We are excited to announce that Bartlett, Pringle & Wolf, LLP was recently named one of the 2016 Best Accounting Firms to Work For by Accounting Today!
Accounting Today partnered with Best Companies Group to identify companies that have excelled in creating quality workplaces for employees.
This award identifies, recognizes and honors the best employers in the accounting industry, benefiting the industry's economy, workforce and businesses. The list is made up of 100 companies nationwide.
Fun Facts:
BPW is the only firm to be recognized in Santa Barbara and on the Central Coast between Los Angeles and Monterey.
Ten percent of award recipients are located in California.
This year marks the third time BPW has been recognized by Accounting Today as one of the Best Accounting Firms to Work For.
Happy Employees = Happy Clients!
"The firms on this list represent the best workplaces in the accounting profession," said Accounting Today Editor-in-Chief Daniel Hood. "They are outstanding places to build a career."
Companies from across the United States entered the two-part survey process to determine Accounting Today's Best Accounting Firms to Work For. The first part consisted of evaluating each company's workplace policies, practices, philosophy, systems and demographics. The second part consisted of an employee survey to measure the employee experience. (Thank you to our employees for saying such great things about BPW!)
The full report and final rankings from the program will be published in the November issue of Accounting Today. To view a complete list of accounting firms being recognized, visit www.accountingtoday.com.
Our team members make BPW the firm that it is, and we are proud to receive official acknowledgement that BPW = Best Place to Work!
---
Logo Disclaimer: From Accounting Today, September 1, 2016 © 2016 SourceMedia Inc. All rights reserved. Used by permission and protected by the Copyright Laws of the United States. The printing, copying, redistribution, or retransmission of this Content without express written permission is prohibited. http://www.accountingtoday.com/