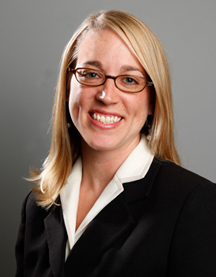 Congratulations to BPW's Marketing Manager, Bonnie Zappacosta, who was recently named one of the 2014 40 Under 40 by the Pacific Coast Business Times! This award has been recognizing up-and-coming business and community leaders within the Tri-Counties since 2001. An awards dinner will be held on October 20th at The Tower Club.
As the Marketing Manager, Bonnie spearheads the firm's strategic marketing efforts, provides creative direction to support the firm's brand and helps organize and promote corporate citizenship initiatives.She leads activities for community outreach, direct media and PR, graphics and advertising and marketing efforts through web and social media.
A graduate from the University of Delaware, Bonnie received her Bachelor of Arts and Sciences degree in English with a concentration in Journalism. She also holds a professional certificate in Graphic Design & Visual Communication from UCSB and is currently working on her master's degree in Media Psychology at Fielding Graduate University.
Bonnie is very active within our local community. She currently serves on the board of directors for The Chamber of the Santa Barbara Region and is a member of the branding committee. Bonnie also serves on the communications committee of the once-named Children's Museum of Santa Barbara, now the MOXI – The Museum of Exploration and Innovation, opening in 2016.
Besides her work and community activities, Bonnie enjoys traveling, reading on the beach and spending time with her family, friends and Jack Russell Terrier, Bailey.