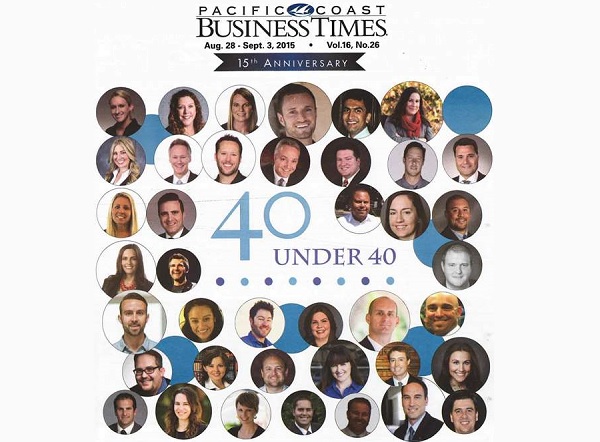 Congratulations to BPW Audit Manager, Stacey Gumley, who was recently named one of the 2015 40 Under 40 by the Pacific Coast Business Times! Since 2001 this award has recognized up-and-coming business and community leaders within the Tri-Counties.
A transplant from Louisiana, Stacey joined Bartlett, Pringle & Wolf, LLP in 2011 as part of the audit team, where she quickly grew into a management role with the firm. Stacey also has three years' experience working with a big-four accounting firm.
Stacey is well-versed in overseeing audit and accounting engagements, managing client relationships and supervising field work alongside the audit team. She manages a diverse client portfolio ranging from start-up companies to fully operational for-profit and not-for-profit organizations. She also specializes in serving clients in a variety of industries, including technology, manufacturing and professional services.
Stacey attended Louisiana State University, receiving both her Bachelor of Science and Master of Science in Accounting. She is a member of the American Institute of Certified Public Accountants (AICPA) and the California Society of CPAs (CalCPA). Locally, Stacey serves on the Audit Committee for the Santa Barbara Foundation.
Stacey was honored with rest of the 2015 honorees at an awards reception on September 21st, at the Topa Tower Club in Oxnard.